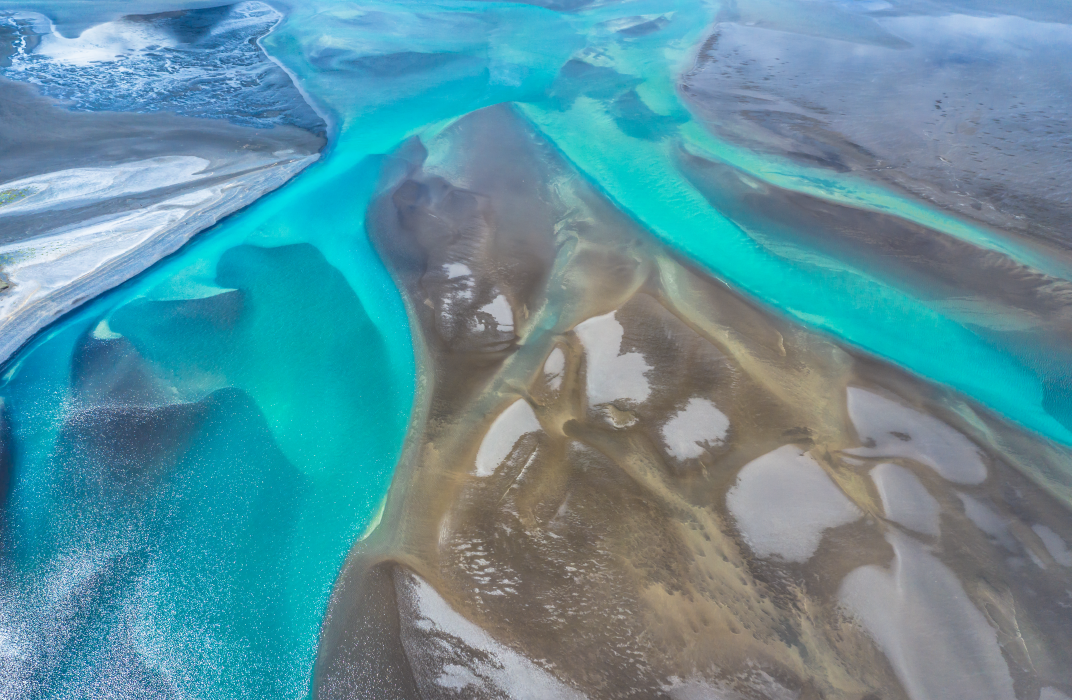 Australian Strategies
Acadian Asset Management is a global, systematic investment manager. We find our edge in the convergence of talented people, rich data, and powerful tools – all underpinned by a collegial culture with an ardent appetite for continuous research.
Strategies for Australian Clients:

Acadian was named as a Responsible Investment Leader by Responsible Investment Association Australasia in 2022.
Investment Insights
From thematic research, to topical perspectives, to quick takes on market events, you can browse Acadian thought leadership on a number of key topics.
Acadian Global Managed Volatility Equity Fund
Learn more about the Fund's objective, investment approach, and portfolio diversification use from Bronwen Moncrieff, General Manager and Head of Research at Zenith Investment Partners.
Learn More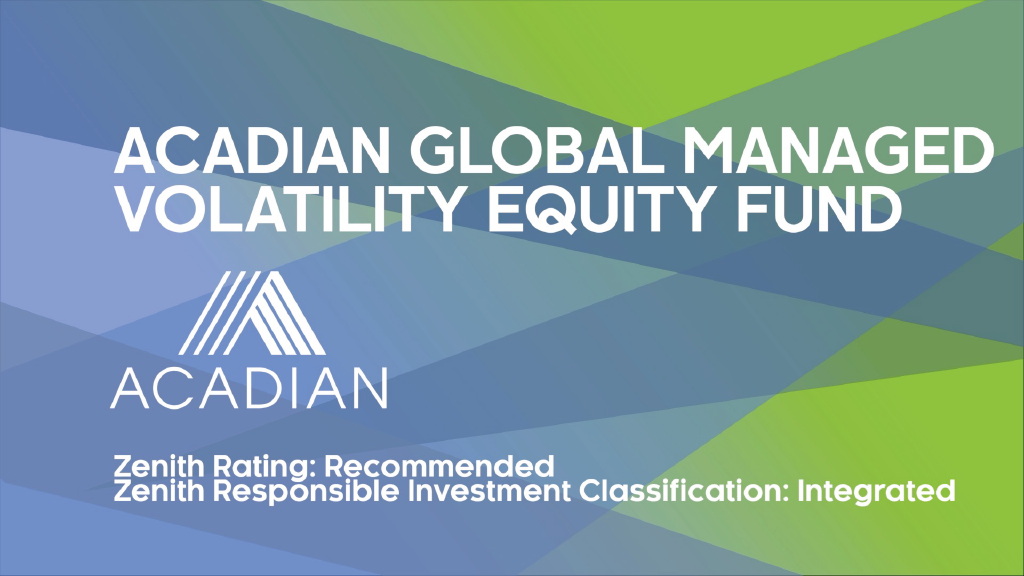 This video has been prepared for AFSL holders and wholesale clients only. By continuing to watch this video you are confirming that you either hold an AFSL or are a wholesale client. For more information regarding Zenith research please go to www.zenithpartners.com.au.
The Zenith Investment Partners (ABN 27 103 132 672, AFS Licence 226872) ("Zenith") rating (assigned FSF1240AU, 30 Nov 2022) referred to in this piece is limited to "General Advice" (s766B Corporations Act 2001) for Wholesale clients only. This advice has been prepared without taking into account the objectives, financial situation or needs of any individual, including target markets of financial products, where applicable, and is subject to change at any time without prior notice. It is not a specific recommendation to purchase, sell or hold the relevant product(s). Investors should seek independent financial advice before making an investment decision and should consider the appropriateness of this advice in light of their own objectives, financial situation and needs. Investors should obtain a copy of, and consider the Product Disclosure Statement (PDS) and Target Market Determination (TMD) document or other offer document before making any decision and refer to the full Zenith Product Assessment available on the Zenith website. Past performance is not an indication of future performance. Zenith usually charges the product issuer, fund manager or related party to conduct Product Assessments. Full details regarding Zenith's methodology, ratings definitions and regulatory compliance are available on our Product Assessments and at Fund Research Regulatory Guidelines.
Acadian Australia is a wholly owned subsidiary of Acadian Asset Management LLC ("Acadian"), a U.S. registered investment adviser regulated by the U.S. Securities and Exchange Commission. Acadian is exempt from the requirement to hold an Australian Financial Services License under the Corporations Act 2001 (Cth). Acadian is regulated by the Securities and Exchange Commission ("SEC") under United States of America laws, which differ from Australian laws. This website is intended only to provide a summary of the subject matter covered. It does not purport to be comprehensive or to provide legal, taxation or other advice on the subject matter. No reader should act on the basis of any matter contained in this website without first obtaining specific professional advice.
The information on this web page is provided to you because Acadian Australia reasonably believes that you are a "wholesale client" within the meaning of that term under the Corporations Act 2001 (Cth) ("Corporations Act") and not any other class of persons. This information is not an advertisement and is not intended to induce retail clients to invest in any product. Retail clients who are interested in products referenced on this website should contact their financial adviser.
In Australia 'Colonial', 'Colonial First State', and 'CFS' are trademarks of Colonial Holding Company Limited and all of these trademarks are used on this website with consent.