Money Management Executive Features Acadian's Kelly Young in Top Women in Asset Management Report

By Andrew Shilling May 1, 2020
Every year, Money Management Executive recognizes women who are making meaningful contributions to asset management. This year, that recognition comes at a time of serious crisis, as the global economy weathers the deep impact of the coronavirus pandemic.
Firms that were well-prepared will have a clear advantage in crisis circumstances, says Kelly Young, EVP and CMO at Acadian: "Asset management firms that have invested not just in strong investment teams … but also in technology, communications and thought leadership to better meet client needs will ultimately come out of this crisis stronger."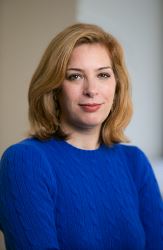 Kelly Young
EVP and chief marketing officer, Acadian Asset Management

Kelly Young was the first person in her family to go to college, where she studied economics and finance. Her interest in the field was piqued by watching the October 1987 market crash unfold.

Now, Young leads the Global Client Group at Acadian, overseeing all business development, client and consultant-facing teams across North America, Europe, Asia and Australia.

Young also serves as co-chair of the firm's Diversity & Inclusion Forum, where she helps to spearhead its commitment to a range of issues around diversity and representation in the workplace. She has also been an active volunteer with charity Challenge Africa.
Read full article here!