Business Insider: New Ideas Shaking Up the Hedge Fund Game


Bradley Saacks Aug 19, 2019

The hedge fund game is dominated by big players, and it can be tough for true innovators to carve out a niche. Here are eight people making their mark with new twists on fees, data, ESG investing, and more.
Investors have questioned the hedge fund industry's high fees and recent lackluster performance — which has helped make the case for new ideas more compelling.
The hedge fund industry is often slow to embrace change.
Sure, funds start and close every year, and managers tweak investment strategies and fee structures, but many have been sticking to the same basic approaches for decades.
We found eight people who are actively trying to change things up when it comes to data, fees, sustainable investments and more.
They work at places like JPMorgan, APG Asset Management, and Acadian Asset Management, among others. Some have been at their mission for years while others are just starting out, but all of them are doing something that turns conventional thinking in the hedge fund space on its head.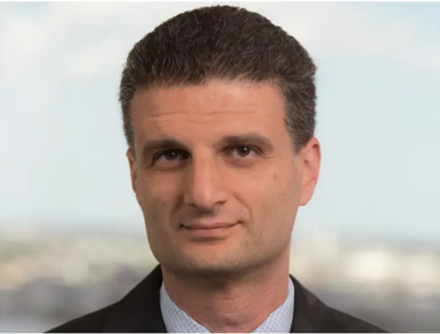 Ilya Figelman, head of multi-asset group at Acadian Asset Management
One of the biggest mistakes a hedge fund or asset manager can make is expanding into something they don't know.
Fixed-income giant PIMCO has struggled to find its niche in equities, while Andrew Feldstein's credit-focused hedge fund BlueMountain has cut two equities strategies within a year — and its majority stakeholder AMG just sold to Assured Guaranty.
But quant firm Acadian Asset Management managed to stick to its roots while still making a jump into the multi-asset space, and brought its already successful computer-driven strategy to the arena of some of the most well-known security pickers.
Ilya Figelman, who joined Boston-based Acadian three years ago to lead the effort, said he has recruited experts on a wide range of market topics to act as the final read for the algorithm's decisions.
They use over 200 factors to forecast prices for more than 100 potential assets across equities, bonds, currencies, commodities, and options — their way of quantifying the global macro strategies that funds like Tudor and Elliot made famous.
"We are not a black-box either," Figelman said. "We can explain this strategy and this process to investors."
The 16-person team is only running $30 million in seed capital from Acadian right now, but has been generating interest among investors after making money during last year's fourth quarter, Figelman said.
Excerpted from the full article which ran on August 19, 2019.
Disclosure & Disclaimer
This article has been reproduced and republished and is used with permission from Business Insider. This material expresses the views and opinions of the authors and is being provided for informational purposes only. It should not be construed as investment advice, or an offer to sell or a solicitation of an offer to buy any security or as an endorsement, recommendation, or sponsorship of any company, security, index, strategy or advisory service, or to establish any investment relationship with Acadian. This material has not been updated since it was published and may not reflect the current views of the author(s) or recent market activity. No representation or warranty, express or implied, is made as to the accuracy, reliability or completeness of such information. Historical economic and performance information is not indicative of future results. The views expressed are subject to change based on market and other conditions.
This article may not be reproduced or disseminated in whole or part without the prior written consent of Business Insider.